CURRENT PROJECTS ON THE BOARDS and RECENTLY COMPLETED
"Burbank" from the California Cottages Collection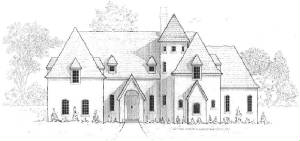 CHATEAU VARENNES
French Normandy design with lots of living space for a large family.
CARRIAGE HOUSE WITH GUEST SUITE ABOVE (shown below right) two views.
Designed for a discriminating client with excellent taste in a country setting.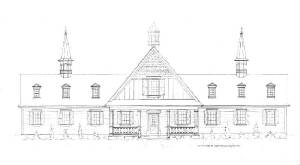 TEN STALL HORSE STABLE PATTERNED AFTER CHURCHILL DOWNS (Left)
Designed for a discriminating client with excellent taste in a country setting.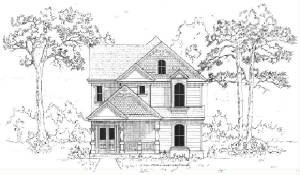 CHATEAU LASALLE (Left)
French Victorian town home with all the charm of the 19th Century, yet livable for the 21st century.
Why should you hire the design professional first? As a qualified designer, I am able to assess your needs and desires in a home and help you select a lot that is most suitable to your needs based on the style and size of your prospective home, as well as the orientation of the home on the lot for energy efficiency and curb appeal. Having been licensed in the real estate profession, I am able to work with real estate professionals and discuss the criteria with them for the best lot available for your particular needs. If you have already purchased property, don't worry. We can design a home for you that is appropriate for that particular parcel. If you have already hired a builder, we can work with him/her to coordinate the planning in the most efficient manner. If you haven't yet hired a builder and need a recommendation, we can recommend builders that we know are qualified and have a good reputation in the community.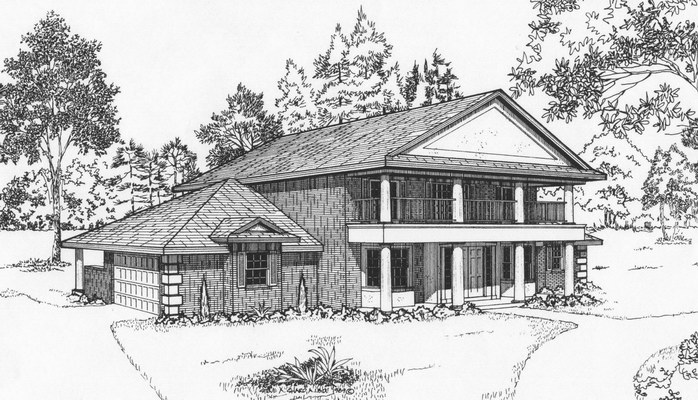 It is our goal to design homes that are:

* Affordable
* Buildable
* Practical/Sensible
* Livable
* Comfortable
* Energy-efficient
* Barrier-free (where possible and practical) For more information, please click on the Universal Design page.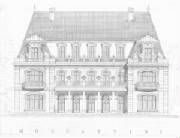 Moscattini Residence by John C. Henry and Steve A. Shard
This custom home is an unbuilt design for an exclusive area in Atlanta, Georgia. It is designed by John C. Henry, AIA. The rendering shown here is a collaborative effort by Steve Allen Shard, AIBD and John C. Henry, AIA. The design is based on a five-star hotel in France that was built in 1903 and is a great example of what can be done with classical architecture. By clicking on the rendering, you will be taken to John's website.