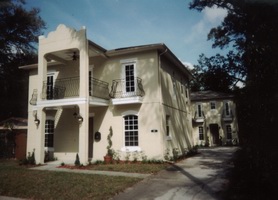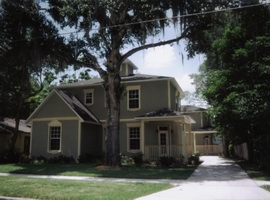 Fee-simple townhomes are a popular choice for busy professionals, retired couples, disabled singles, single parents with small children and many others. Townhomes offer the advantages of home ownership without the headaches of property maintenance. Placed alongside other townhomes of similar design, usually in convenient urban neighborhoods, they are usually close to schools, shopping, medical facilities, entertainment and employment centers.

Townhomes are superior to condominium living because you don't own just an apartment, you own the land on which your dwelling sits. You don't have to worry about who is living above or below you. Maintenance is usually handled by a property manager through a homeowner's association, allowing for more care-free living. Individual garages for each dwelling means that you have private, secure parking, not an open, insecure parking lot.
With construction and energy costs on the rise, it seems more and more difficult to find a home you can afford, especially in good, family friendly, secure urban neighborhoods. In many such areas, traditional single-family homes are just too far out of reach for many families. Townhomes and duplexes are helping many families afford the kind of lifestyle they expect in urban settings.

Could a townhome or duplex be the right choice for your family? Click on any of the photos on this page and learn more about this up-and-coming alternative to conventional single-family home living.