Your home is probably the most expensive and most important investment you will make during your lifetime. Whether you are a first time homeowner or you're a seasoned veteran, you want your purchasing dollar to go as far as possible and you want quality for your money.

In practice since 1973, we have designed hundreds of single-family homes in all sizes and price ranges. Whether you have a small budget or a large one, we can usually define your needs and provide you with the design that's just right for you.

We specialize in "Universal Design for Barrier-Free Living," that is, designs that meet the needs of people of all abilities and disabilities. So, if you have a special need, such as being confined to a wheelchair, or you have another reason for needing a special, unique design, just communicate with us about those needs. There is no extra charge for incorporating your needs in a special way just for you.

We also do remodeling designs and can adapt additions to most people's needs. As a member of the National Trust for Historic Preservation, we can help you in the preservation or restoration of historic properties, and we can assist you in filing for national historic status.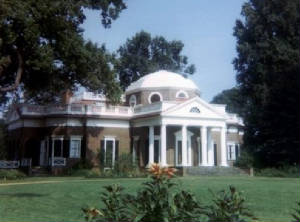 This month's Featured Design
Comments received from previous satisfied clients:
The best advertising is word of mouth, so here a some comments from a few of our satisfied clients:

"Thank you. It's exactly what I visioned...only better."
Shawn Krzanik,
Orlando, Florida

"We're extremely impressed by the clarity and completeness of the plans. Everything is just the way we wanted it."
Jeffrey and Deborah Stewart
Rabun County, Georgia

"Ever since we moved into our new home, we've been totally delighted. It's better than we expected and exactly what we wanted."
Bill and Cheryl Murphy
Orlando, Florida

"You saved me three times your design fee on the first house I built from your plans. Thank you, thank you, thank you."
Richard Yates, Builder
Ocala, Florida

Redesigning our home to meet our expanding family was really a challenge. We really appreciate all the effort and thought that was put into our addition. It turned out better than we imagined. Thank you."
Mr. and Mrs. David Deese
Orlando, Florida

Contact information:
ClassicalDesignServices.com
Post Office Box 541566
Orlando, Florida 32854-1566 USA
940 North Highland Avenue
Orlando, Florida 32803 USA
Phone: 407-425-1301
Fax: 407-648-1011
Email: classicaldesign@bellsouth.net